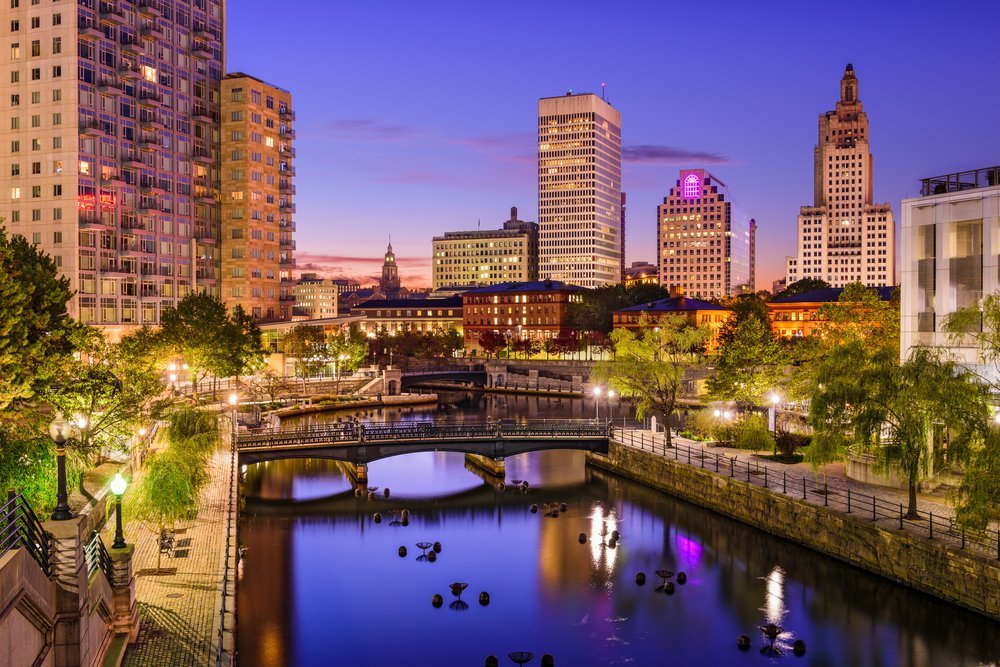 Rhode Island nightlife is like no other destination. The local hot spots bring together the charm of the area and the spirit of the party crowd to give you an experience to remember. Of all of the party options in the state of Rhode Island, it is hard to choose which options to explore. We're here to help! That's why we've assembled a list of the 7 Most Exciting Places in Rhode Island.
Taking into consideration the reputations, locations, and amenities of Rhode Island's best clubs, we've been able to narrow down the selection to the best of the best. Visits to the venues below will provide you with fun-filled times in which you'll make lasting memories and then drink them away all in one night. They'll give you stories to tell and new dance moves to try out. Mostly, they'll put butterflies in your stomach, adrenaline in your veins, and smiles on your faces.
Here is our list of the 7 Most Exciting Places in Rhode Island Nightlife:
If the walls of The Red Parrot's 18th century historic building could talk, they would speak of canoodling with royalty, politicians, and celebrities. It's a good thing that they can't talk, though. Although we always recommend drinking responsibly, The Red Parrot's enormous selection of signature drinks like the Swedish Fish and Espresso Martini are hard to put down. Chances are, you wouldn't want them talking about you.
6. Tantric Night Club
A modern dance club with a Feng Shui flare, Tantric is one of the places to be in Providence. Come to this Providence club ready to party on their huge dance floor, in their exquisite VIP areas, or with their top-notch bartenders who specialize in martinis that you'll never forget.
If you prefer your Rhode Island nightlife to have a bit of an Irish Pub feel, make sure to visit Aidan's Pub in Bristol. Featuring a traditional Irish pub drink menu, this bar satisfies guests' craving for a cold beer and a good conversation. Stop by on Tuesday nights for trivia and Thursdays for karaoke.
4. Justine's
Justine's is a quaint cocktail bar in Olneyville, Providence. Employees model boudoir to promote a speakeasy vibe and serve drinks off of their signature menu like Manhattan, Charlie Chaplin, and rare beers. Rumor has it that the bar is so impressive that the locals keep the location a secret in hopes that they can claim it for their own. In fact, they don't even have a website!
3. Colosseum
So you think you can dance? Then head over to Colosseum. Known as one of the wildest Providence clubs, this place satisfies the party crowd. Colosseum has something for everyone with their top floor focusing on promoting a posh atmosphere and the downstairs designed as a live music venue Although we encourage you to drink responsibly as always, we cannot discourage you from participating in the insane events in the club's Arena area dedicated to getting dirty with foam parties, Jell-O wrestling, wet t-shirt contests and much more.
One Pelham East made it onto our list of extraordinary night clubs in Rhode Island because of its diverse offerings of entertainment and inability to disappoint in the excitement department. The nightclub's events calendar has a tendency to take you from a party band to a local reggae band and then throws you a curveball with a sidesplitting comedic act. One Pelham East is known for being one of the hottest spots for bachelorette parties or a night out on the town to experience the phenomenal dueling pianos showcases. Make your evening one to truly remember by reserving one of the club's VIP sections; you won't regret it.
1. Mardi Gras Multi Club
This gem in Cranston has something for absolutely everyone. They offer five unique clubs tailored to Latin music, a Caribbean theme, country dancing, live rock, hip-hop. This alone is worth earning the number one spot on our list. You can't beat Mardi Gras' special events like karaoke dance parties on Wednesdays and craft beer parties on Thursdays.
Please always keep in mind to drink responsibly. With all of the adventurous events, cocktail menus, and atmospheres that these exciting places have to offer, it can sometimes be difficult to exercise restraint or responsibility. There are hotels in Rhode Island within walking distance to all of these clubs. You can prepare ahead of time and prevent yourself from making poor decisions with impaired judgment that can drastically affect your future. Too often, partying can get out of control and mistakes can affect the rest of your life.
If you find yourself in this unfortunate situation, you will need a criminal attorney. The Law Office of John E. MacDonald is here to help. We can provide you defense you can trust with our proven track record and aggressive, experienced approach to your case. Let us get you the results that you deserve. For a free consultation, call us today at 401.421.1440.